Rio recognizes the importance of mental health. We provide FREE counseling from licensed professionals and case management services. Working with community partners, we strive to provide the Rio Family with the support they need. Students, staff, and faculty have a safe space to talk, heal, and be supported.
Crisis Unit

Hopewell Health, a partner of the University of Rio Grande and Rio Grande Community College, identifies the importance of being prepared for crisis situations. They are to provide a free service to members of URG/RGCC for the immediate response to mental and behavioral distress. If any staff, student, or faculty indicates that he/she/they are at risk of harming themselves, please call  1-800-252-5554 
Survivor Advocacy Outreach Program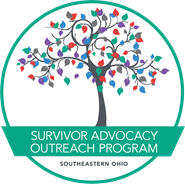 Advocate Available through the week
The Survivor Advocacy Outreach Program is a rape crisis center serving Athens, Gallia, Hocking Meigs, Morgan, Perry, and Vinton counties throughout Southeast Ohio.  Seeking to create a SAFE community where victims and survivors of sexual assault, sexual abuse, intimate partner violence, and stalking are thoroughly respected and supported.  SAOP works to empower the community through access to confidential advocacy services, awareness raising and education, and through creating a coordinated community response to violence.
Contact the Student Affairs office at 740-245-7350
https://www.saopseoh.org
Mental Health and Suicide Prevention
If you or someone you know needs help now, you should immediately call the National Suicide Prevention Lifeline at 1-800-273-TALK (8255) or call 911.
Ohio is making it easier for individuals who are experiencing a stressful situation to find immediate help, 24/7 with the launch of a free, confidential, statewide Crisis Text Line. Any Ohio resident who needs help coping with a crisis can now text the keyword "4hope" to 741741 to be connected to a crisis counselor. Trained crisis counselors are on stand-by to provide a personal response and information on a range of issues, including; suicidal thoughts, bullying, depression, self-harm, and more. The specialist helps the user stay safe and healthy with effective, secure support.
For additional information on suicide prevention, please refer to: http://suicideprevention.ohio.gov/