Rio names new Student Engagement Coordinator
Jess Youse has been named Student Engagement Coordinator for the University of Rio Grande/Rio Grande Community College. As Student Engagement Coordinator, Youse will be responsible for planning and delivering cross-college events and activities (i.e., Welcome Weekend, Family Day, Homecoming, Fall Festival, and intramural program). Also, she will serve as an advisor and budget manager for All Greek Council, Student Senate, and other student activities.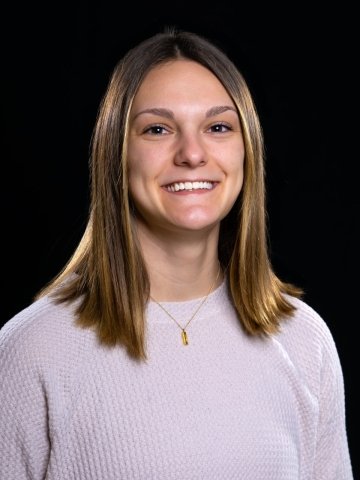 "I am very excited to be taking this step and to be expanding my time here at Rio" Youse stated. "What I look forward to most is expanding my knowledge on higher ed and getting to experience Rio from a staff side rather than a student side. Not only will I be able to continue studying to complete my master's degree, but I will be able to get amazing work experience surrounded by an office (and campus) full of people who have given me nothing but support."
Youse is a native of Pettisville, Ohio. She arrived at Rio in the Fall of 2018 where she majored in Diagnostic Medical Sonography and played volleyball. After completing her associate degree, Youse continued her journey at Rio by completing a bachelor's degree in healthcare administration with a minor in marketing. She most recently worked as a Graduate Assistant for the Office of Student Affairs before being named Student Engagement Coordinator. 
"As Rio continues on its growth trajectory, it's become apparent we needed a position dedicated to engaging students directly," stated Seth Lawrence, Dean of Students. "I'm so thrilled to have Jess as a member of my team and I know she'll do wonderful things to involve students in a variety of entertaining and educational activities. Having once held the position myself, I know the impact this position will make on our campus and for our student body and I'm excited to see what all Jess will do."
The Office of Student Affairs connects students with opportunities including student organizations, leadership development, and campus events and traditions. To learn more, visit https://www.rio.edu/campus-life.