Rio names new Dean of Students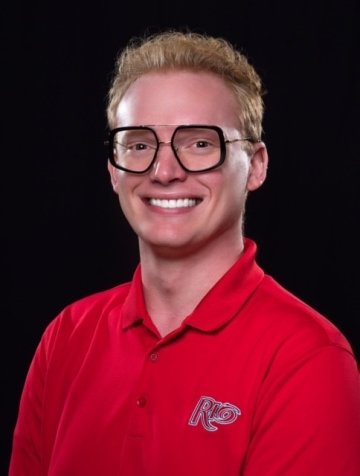 The University of Rio Grande/Rio Grande Community College has announced Seth Lawrence will become the new Dean of Students. Lawrence was previously the Interim Dean of Students and served as the Director of Residential Life and Student Engagement. He as worked with Rio for over seven years, starting in 2015 as an Admissions Representative. A native of Wheelersburg, Ohio, he graduated with a degree in Communications from Ohio Northern University and a master's degree in education from Walden University.
 As the Dean of Students, Lawrence hopes to be an advocate and resource for all students. "My office is a place where students can seek help, whether it be about physical and mental health, housing resources, or making connections on campus with other students or organizations."
Although Lawrence was not a Rio alumnus himself, he has a connection with Rio. His grandfather attended Rio nearly seventy years ago, so when a position came open after graduating college, he took the opportunity.