Rio Grande Meigs Center awarded Meigs County Foundation Grant
The Rio Grande Meigs Center is the recipient of the 2022 Meigs County Foundation Grant. This organizations provides grants to various groups that serve others in Meigs County. Rio Grande Meigs Center will utilize the $3,000 grant, in partnership with the Southeastern Ohio Food Bank, to provide nutritious food to students.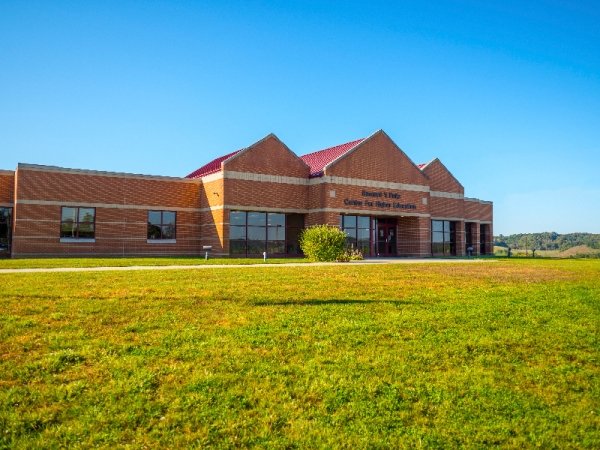 Michelle Kennedy, Rio Grande Meigs Center Director, "The impact this grant is providing is huge.  Our food pantry provides nutritional services to 200+ students, plus their families." She continued, "We have the potential to reach nearly 700 families."
Many of the students that attend the Meigs Center are in the facility all day and some without transportation access or funds to buy lunch. In an effort to eliminate hunger as a barrier to student education, the food pantry was developed.
"With the assistance of the Meigs County Foundation, Southeastern Food Bank, local churches and individuals donating to this cause, we are all quite literally Changing the Tomorrows of our students and families" Directory Kennedy stated.    
The Rio Grande Meigs Center will be having an Open House on Friday, November 13th from 11 a.m. to 1 p.m. Learn more information about the new Workforce Training Center that is coming soon and see the equipment in the Mobile Manufacturing Classroom. Support the new Student Food Pantry by bringing a non-perishable food item to the Open House and be entered into a door prize raffle. Rio Grande Meigs Center is located at 4237 Charles Chancey Drive, Pomeroy, OH 45769.