Chemistry and BioChemistry
Biochemistry at Rio provides a stimulating and positive environment for the discovery, integration, and communication of chemistry and biology.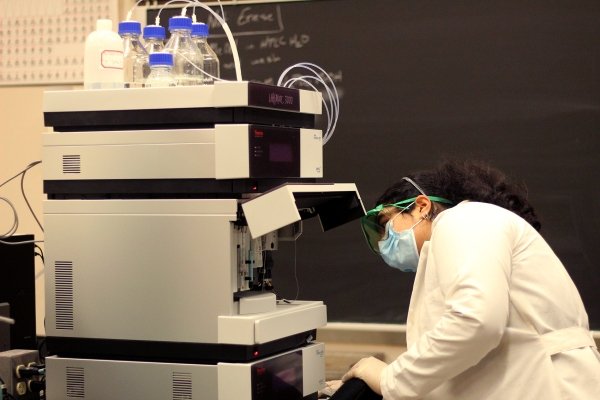 Program Overview
Whether your goal is a career in the chemical or biochemical sciences or the pursuit of graduate or professional studies, students are prepared for future endeavors by rigorous intellectual stimulation, the development of practical laboratory skills, and the provision of opportunities for scholarly research. This environment of intellectual inquiry and professional growth is supported by the faculty's commitment to teaching, research, and service, and is underscored by following the guidelines of the American Chemical Society as well as the American Society for Biochemistry and Molecular Biology. 

Potential Jobs
Forensic science technician
Chemical engineer
Biochemical engineer
Pharmaceutical Chemist 
Physician