Ohio Poet Laureate at Greer Museum
Poet Laureate Kari Gunter-Seymour's Photography Exhibition and Workshops at Greer Museum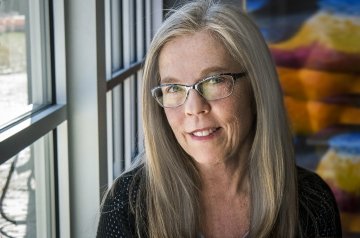 RIO GRANDE, OH –   The Greer Museum is pleased to host the captivating photography work of Ohio's Poet Laureate, Kari Gunter-Seymour. Not only celebrated for her poetic prowess, she demonstrates remarkable skill as a photographer. The exhibition is centered around the people and places of Appalachia and will provide a dynamic opportunity for students and art enthusiasts in the community. The show will commence August 21st and conclude September 25th with a reception and poetry reading from 5p-7p.

A highlight of this event is a series of workshops led by Kari Gunter-Seymour herself, scheduled for Wednesday, September 6th. During these interactive sessions, Ms. Gunter-Seymour will offer insights into her creative process and share her experiences. The workshops will also provide a unique opportunity for participants to refine their writing skills through guided exercises and discussions.

"It is a great honor to have Ms. Gunter-Seymour available to show her work and share her poetry" Art Professor Kevin Lyles said.  "We are excited for her to work with our students and thankful this opportunity fit into her schedule."
Artists, educators, and students alike are encouraged to participate in this engaging opportunity for artistic enrichment and dialogue. For further information, to confirm participation, or to request workshop schedules, please contact Kevin Lyles, Professor of Art, at klyles@rio.edu.