ESL Program Making a Difference
According to the National Center for Education Statistics, there were roughly five million students enrolled in an English learners (ESL) program at a post-secondary institution. That statistic is expected to be higher this year.   
What exactly is the English as a Second Language (ESL) Program? 
The ESL program teaches English to students of other languages. This program is geared toward students who are in college and gives a better understanding of using tools and resources that are provided to them throughout their college journey.  
The ESL program at Rio started in the spring 2022 semester. Currently, there are fifteen students enrolled in the program. Rio's ESL program is being led by Professor Lilia Moyer.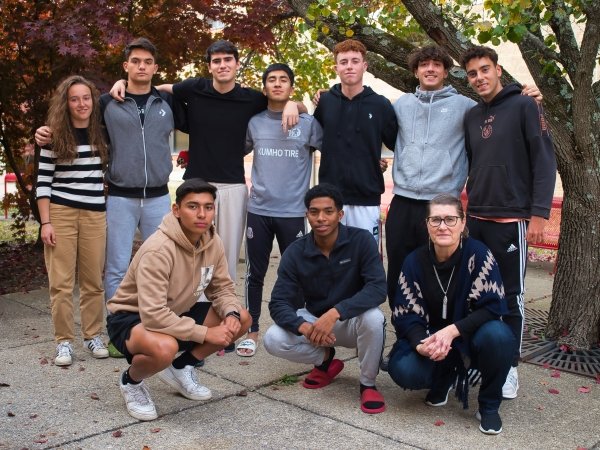 This program has already made a significant impact on the students. Aina Lopez, a student in the ESL program stated, "I learned a lot of writing skills and vocabulary. In addition, it has helped me to learn some tricks to become successful during my career here in America. For instance, I learned about the different writing formats that professors use here, which are MLA and APA." 
The program is set up in four levels. Currently, students in the program are only having to take one or two courses because of how advanced they are. There is no required testing to get into the program, but students will have to take a placement exam to see which level they are at.  
When asked how the ESL program has impacted her, Aina Lopez stated, "The ESL program is helping me to be more confident when I have to write some academic text or when I have to speak, because it is helping me with my pronunciation and learning new vocabulary." 
This year, students have visited the Our Hours Tavern Museum and the John Gee Black Historical Center, both in Gallia County.