PROGRAM DESIGN
The Rio Wildlife Conservation curriculum provides critical thinking skills, a solid academic background, and specific field and lab skills required for employment by either government or non-government agencies and organizations focused on management, monitoring, and/or research of wildlife and fish resources. Coupled with instilling an attitude of lifelong learning, these skills encourage the flexibility necessary for graduates to advance beyond entry-level positions, and actively engage in the management of wildlife and fisheries in the 21st century.
Earning the Wildlife Conservation degree can be accomplished in one of two ways:  Pursue the full 4-year course requirement as a Rio Student or complete a Hocking College (HC) Associate of Applied Science degree in either Wildlife Management Resources or Fish Management and Aquaculture Science then transfer to Rio as a junior. The Rio Wildlife Conservation degree curriculum addresses theories, issues, and challenges in the context of both basic science and applied management as well as provides hands-on field-orientated instruction.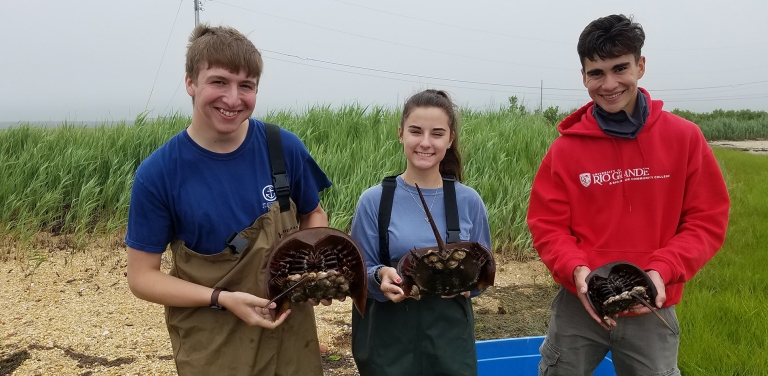 Learning Outcomes
Interpret and apply information provided in technical and/or peer-reviews formats to address conservation issues.
Analyze and summarize natural resources/wildlife-oriented data sets using descriptive statistics and graphical formats.
Effectively communicate, in oral and written form, environmental and natural resources technical information.
Relate models, theories, and concepts to wildlife conservation challenges.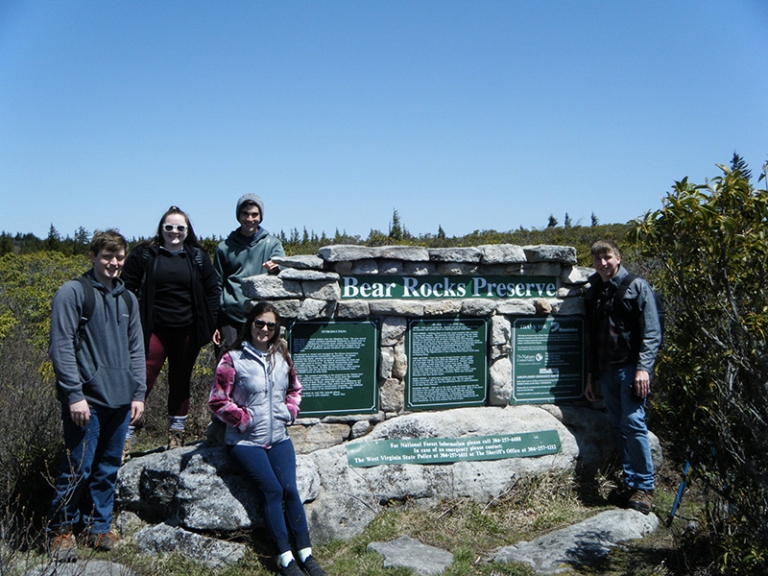 Certifications
The curriculum for the Wildlife Conservation program is designed to meet the educational requirements to earn Certified Associate Wildlife Biologist (CAWB) status awarded by The Wildlife Society. Elevation to the status of a Certified Wildlife Biologist (CWB) is possible when one obtains at least 5 years of full-time professional experience within a 10-year period. Although not all employers require certification as a condition of employment, both CAWB and CWB certification conveys to employers that an individual has both fundamental educational and ethical standards essential for success as a natural resources professional.