Diagnostic Medical Sonography (DMS)
Diagnostic Medical Sonography Program provides a non-discriminatory student-centered educational environment for the growth and professional development of sonographers with superior competency in multiple sonographic specialties.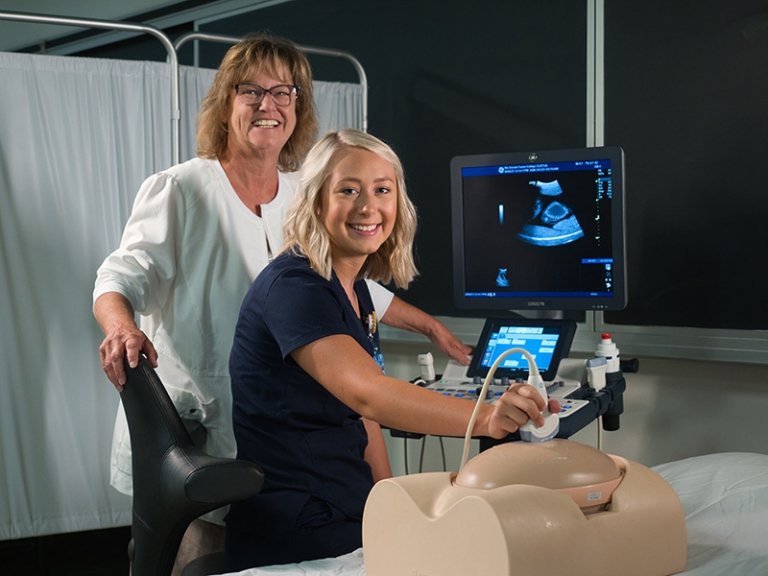 Program Overview / Goals
The DMS Program offers all four major ultrasound concentrations at the community college level, while some Ohio DMS programs only offer two or three concentrations. *At some Ohio colleges, specific concentrations can only be taken at the Junior/Senior level after completing two years of coursework. At Rio, students can enroll (after acceptance) into either Cardiovascular DMS or General DMS in their first semester. *The structure of the BS degree in DMS at Rio puts students into the clinical setting in their second semester. *Rio DMS AAS students complete approximately 1000 clinical hours concurrently with DMS coursework. *Rio DMS BS students complete approximately 2000 clinical hours concurrently with DMS coursework. 
Learning Outcomes
Correlate clinical signs and symptoms with pathology.
Apply critical thinking to real patient scenarios and choose an appropriate course of action.
Identify and describe the basic concepts of Sonographic Physics and Instrumentation.
Practice sonography while demonstrating professional, caring, and empathetic behaviors.
Practice sonography in an ethical manner in alignment with organizational policies and procedures.